Philharmonic Audio BMR Tower loudspeakers by Terry London

This review on the Philharmonic Audio BMR Tower speaker, which retails for $3,900, was inspired by many of my readers who sent numerous emails requesting that I would do a review on the company's reference floor-standing model. They had heard them at an audio show or owned a pair of the Philharmonic BMRs and thought they would be right up my alley for two reasons. First, I'm always looking for small boutique manufacturers that handcraft high-quality, both in build and performance, pieces of gear. Secondly, the price-to-performance ratio makes their products terrific "bargains" compared to the hideously high prices that some better-known companies charge for lesser products. Kudos to the readers who informed me about Philharmonic Audio; it turned out to be a delightful experience reviewing the BMR Tower speaker.
As I educated myself about Philharmonic Audio, which is located in Maryland, I discovered that the owner and designer, Dennis Murphy, is considered a master of crossover networks and overall speaker designs who has historically worked for other very successful loudspeaker manufacturers and is a lifelong professional violinist. After I had the Philharmonic BMRs in-house for review and was amazed at its physical beauty and superlative performance, I asked Dennis, how can you produce such a terrific speaker at such a reasonable price? He answered that they have very low overhead, and he wants as many music lovers to have an excellent speaker for their enjoyment at a price that many more audiophiles could find affordable and fit into their budget.


The Philharmonic Audio BMR Tower speakers arrived in pristine condition. I attribute this greatly to the shipping crates' high-grade packaging materials and construction. The first quality of the Philharmonic BMRs that caught my attention immediately after unpacking was their elegance and beautiful appearance. The pair sent to me for review were clad in an exquisite piano lacquer rosewood veneer. Other available finishes are black, ebony, and natural walnut. If I did not know any better, I would have thought, based on the looks of the Philharmonic BMRs, that I had just unpacked a costly pair of Sonus Faber Serafino loudspeakers minus the famous string grills! The piano lacquer finish and the underlying rosewood veneer were at this level of quality. The BMR Tower loudspeakers also have the exact curvature that made Sonus Faber famous in their higher-end models. The Philharmonic BMRs on their narrow back have one pair of high-quality speaker wire terminals that accept spades or banana plugs. The speaker grills are held in place with embedded, hidden magnets, which leave the front of the tower's beautiful appearance unscathed without holes for the speaker grills. Each Philharmonic BMR weighs 72 pounds and measures 44″ in height, 12″ in width, and 15.5″ in depth. The frequency response is 25Hz to 20kHz. The sensitivity is 86dB (2.83v/1m), while the impedance is a nominal 6 Ohms.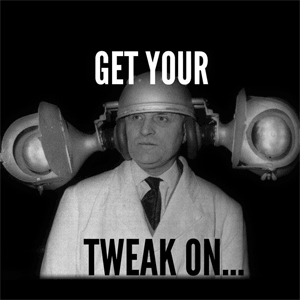 The Philharmonic BMRs use very high-quality and interesting drive units. A Real 64-10x 2″ ribbon tweeter is positioned between two 3″ Tectonic BMR (balanced mode radiator) flat piston midrange drivers in a D Appolito M-T-M configuration. The Tectonic BMR midrange drivers use weighted rings on their flat diaphragms to dramatically reduce cone break-up. For more information about the Tectonic BMR transducer and why Dennis Murphy uses this very different type of midrange unit, I recommend you go to the Philharmonic Audio website and read the general information and the white paper on this flat piston driver. Finally, the woofer driver is the highly acclaimed ScanSpeak 8″ Revelator firing into a mass-loaded transmission line port on the front of the driver. Because of this transmission line loading, the Philharmonic BMR loudspeaker has deep, taut, and accurate bass extension. No subwoofer is needed with this floor stander. Because the transmission line's port is on the front, you can place the Philharmonic BMRs closer to the front wall without muddling up the terrific bottom-end extension. I would still recommend at least 24 inches for optimum performance. I drove the Philharmonic Audio BMRs with three solid-state amplifiers and one tube-based amplifier. The Philharmonic BMRs have such a high level of transparency/clarity that each amplifier had slightly different tonalities, and spatial presentations were easily heard. I recommend amplifiers at least fifty watts per channel to get the Philharmonic BMRs to perform best. After using the provided spikes, which the loudspeakers sounded excellent on, I put the Philharmonic BMRs on Iso Acoustics Gala II isolation footers. Every sonic parameter (transparency, clarity, bass quality, sound staging/layering, purity of tonality) increased exponentially. The change was not subtle but dramatic. Reporting this to Dennis Murphy, he offered the Iso Acoustics Gala II isolation footers as a $300 upgrade. I highly recommend you purchase the upgrade. The $300 price is almost 60% less than if you purchase the Gala II footers on your own and transform the performance of the Philharmonic BMRs.
My first musical selection was partly to pay homage to one of my heroes, Harry Belafonte, who passed very recently, to the greatness of his humanity and special talents in the arts. His album, 
," has many great jazz musicians backing him up with the realistic sound qualities RCA Living Stereo recordings deliver and excellent big band arrangements. The Philharmonic Audio BMR Tower loudspeakers disappeared as if they were small two-way stand-mounted speakers. They created a wall-to-wall panoramic sound stage with precise life-size images arranged on this stage. They reminded me of large electrostatic panels in how they handle spatial qualities but with much more image density and the realistic size of individual images. Unlike planar designs, the Philharmonic BMRs' overall macro-dynamics and powerful extended bass frequencies could never be duplicated by panel designs.
A recent recording by Enrico Rava (flugelhorn) and 
" offers beautiful duets between these highly-acclaimed jazz musicians. The recording is on ECM, and the truth of timbres, tonality, and the color is on full display because of the fantastic sound quality that ECM constantly achieves on their recordings. The BMR Tower speakers passed on all the nuances of each player's most minor fluctuations, Rava's flugelhorn intonations, and Hersch's use of his piano pedals, and each instrument's timbres/tonality were rendered in a pristine and natural manner.
Of course, I had to break out one of my all-time favorite Hammond B-3 organ recordings, Big John Patton's Blue Note album, "Understanding," to evaluate the overall dynamics, bass quality, and extension of the BMR Tower speaker. When Big John Patton is kicking his bass pedals with the volume turned up, you should experience a visceral punch to the belly, and the room should be pressurized to the point that small objects start to vibrate. The Philharmonic BMRs were easily up to this task. I felt the sound pressure wave of Patton's bass pedal runs, and they were rendered with clarity and accuracy. Another virtue of the Philharmonic BMR is that the "sweet spot" can be entered at relatively low volume levels on most recordings. Low-volume level listening might be essential to listeners that can't play at higher sound levels because of their family or neighbors' concerns.

Thanks again to my readers that requested this review on the Philharmonic Audio BMR Tower speakers. Reviewing them was a total and unexpected pleasure for the following reasons:
Their appearance is stunning, pure eye candy that delighted me and visitors to my domicile.

The build quality and the use of highly regarded drivers contributed to the Philharmonic BMRs' performance.

And most importantly, the Philharmonic BMRs ability to render reference level transparency which allows you to hear all the micro-details easily, the purity of tonality and color, terrific sound-staging and image density, overall dynamics that bring life to the music, and finally, deep, powerful, taut bass that provides the foundation to all music genres.
All this, for $3,900, makes the Philharmonic BMRs one of the extraordinary bargains in high-end audio. Congrats to Dennis Murphy for offering this marvelous music maker at a price point many more music lovers can afford.

Specifications:
Price: $3,900
Website: https://philharmonicaudio.com/BMR-Tower.html
Cabinet: Mirror Rosewood, Mirror Black, Mirror Ebony, or Natural Walnut
Tweeter: RAAL 64-10X OEM
Midrange: Balanced Mode Radiator 2.5″
Woofer: ScanSpeak Revelator 8″
Frequency Response: 25 Hz – 20kHz (+ 1.5 / – 3db) Anechoic
Sensitivity: 86 dB (2.83v/1M)
Box Alignment: Mass Loaded Transmission Line
Dimensions: 44″ H x 12″ W x 15-1/2″ D
Weight: 72 lbs
Impedance: 6 Ohms
Crossover: Linkwitz-Riley 2nd Order Acoustic at 850 Hz,
Linkwitz-Riley 4th Order Acoustic at 3,800 Hz
TJ's Associated Equipment
Sources:
Pass Labs DAC-1
Audio Note (UK) Signature Balanced 4.1 DAC
Reimyo Tuko DAC
Mark Levinson 31.5 transport
Por-Ject Reference transport & LTA power supply
CEC-3 belt-driven transport
Amplification:
Coda 07x preamplifier
Coda # 16.0 amplifier
SPL Elector preamplifier
SPL s1200 amplifier
Threshold 550e amplifier
AricAudio Super 300b amplifier
AricAudio Motherload MKII preamplifier
Speakers:
NSMT Loudspeakers Model 100
NSMT active bandpass subwoofers (pair)
Tekton Ulberth & Perfect Set
Musician Audio Knight one
Accessories:
Black Cat Cables- Digit 110 AES/EBU-3202 XLR interconnects
Kirmuss Audio Adrenaline speaker wire
Krolo Audio reference rack & footers
Puritan Audio conditioner & circuit grounding system
Audio Archon power cords
Stereo Times Masthead
Publisher/Founder
Clement Perry
Editor
Dave Thomas
Senior Editors
Frank Alles, Mike Girardi, Key Kim, Russell Lichter, Terry London, Moreno Mitchell, Paul Szabady, Bill Wells, Mike Wright, Stephen Yan, and Rob Dockery
Current Contributors
David Abramson, Tim Barrall, Dave Allison, Ron Cook, Lewis Dardick, Dan Secula, Don Shaulis, Greg Simmons, Eric Teh, Greg Voth, Richard Willie, Ed Van Winkle, and Rob Dockery
Music Reviewers:
Carlos Sanchez, John Jonczyk, John Sprung and Russell Lichter
Site Management  Clement Perry
Ad Designer: Martin Perry